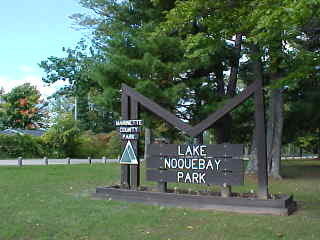 W6188 County Hwy GG, Crivitz, WI 54114
W6188 County Road GG
Crivitz
Wisconsin
54114
US
Lake Noquebay Park Lodge (12 Acres) provides a swimming beach, boat landing, large lodge available for day use rental, change house with flush toilets for swimmers, lake fishing, and picnic facilities.
Lodge opens May 1, closes November 1.
Check-In Time: 8:30 am
Check-Out Time: 10:00 pm
East of Crivitz on the south shore of Lake Noquebay. Take County Hwy W east out of Crivitz, then turn left on County Hwy GG. After about 3 miles, turn left onto Noquebay Road into park.
N15201 Goodman Park Rd, Athelstane, WI 54104
Large and small lodges available for day use rental. Goodman has a 15-site campground on the Pesh...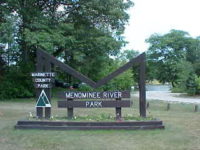 N9012 Park Place Drive, Wausaukee, WI 54177
Lodge available for day use rental. (65 Acres) This park provides a beautiful view of the Menomin...